Natural wool for theatre sets
50 kg of loose wool were fireproofed in our workshops in Saint Nazaire with Hydroflam® AP15. A carpet of wool completely covered the floor of the Dijon Bourgogne Theater.
The fibers were flame retarded by soaking, thus permitting a core impregnation. Protecflam Industries owns two fire reaction records on wool, one allowing to meet Franch Standard M1 and the second, to Standard M2.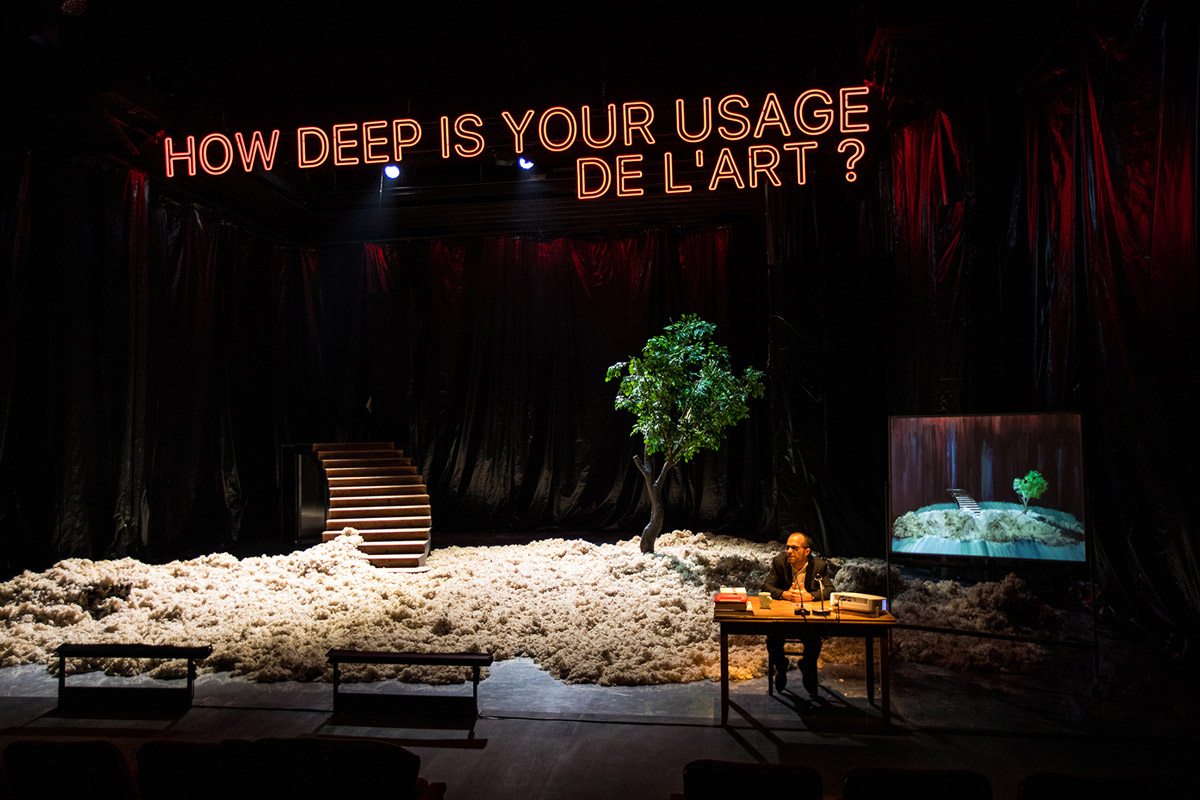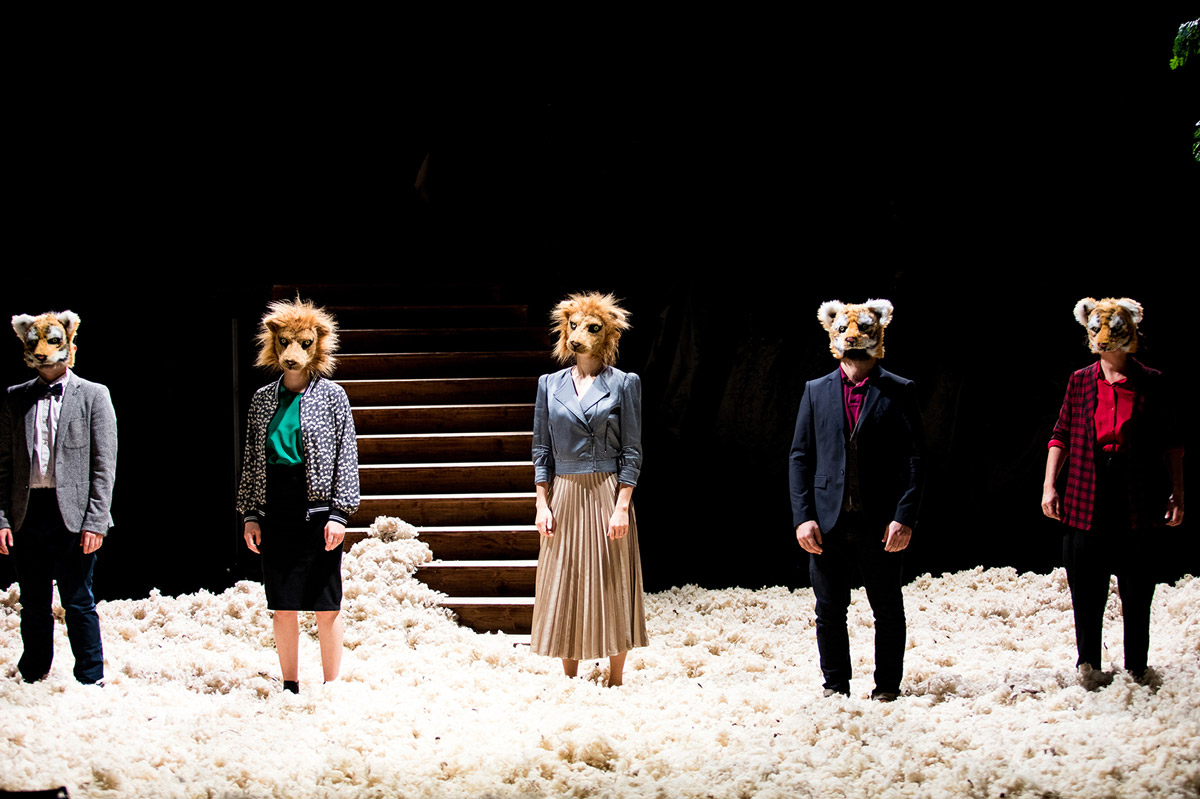 © VINCENT ARBELET – HOW DEEP IS YOUR USAGE DE L'ART ?
CONCEPT by ANTOINE FRANCHET, BENOÎT LAMBERT, J-CHARLES MASSERA,
CREATED by THÉATRE DIJON BOURGOGNE
Light waves of flax
Suspended in the air, 530 sqm of linen fabrics were used as projection screens during the International Fashion Gala at the Musée des Arts Décoratifs in Paris. These fabrics were fireproofed in our workshops with Hydroflam® TN12. The fireproofing was carried out by spraying, with gentle drying so as not to crease the fiber, which is very reactive. Our Hydroflam® TN12 flame retardant solution provides an M1 fire reaction rating, according to the French Standard.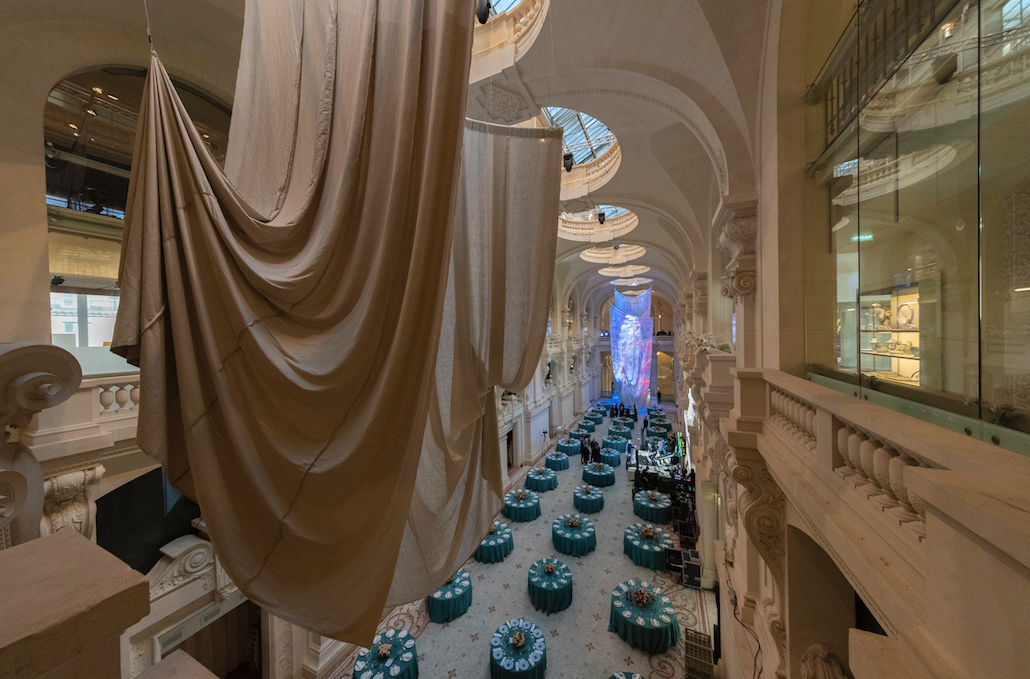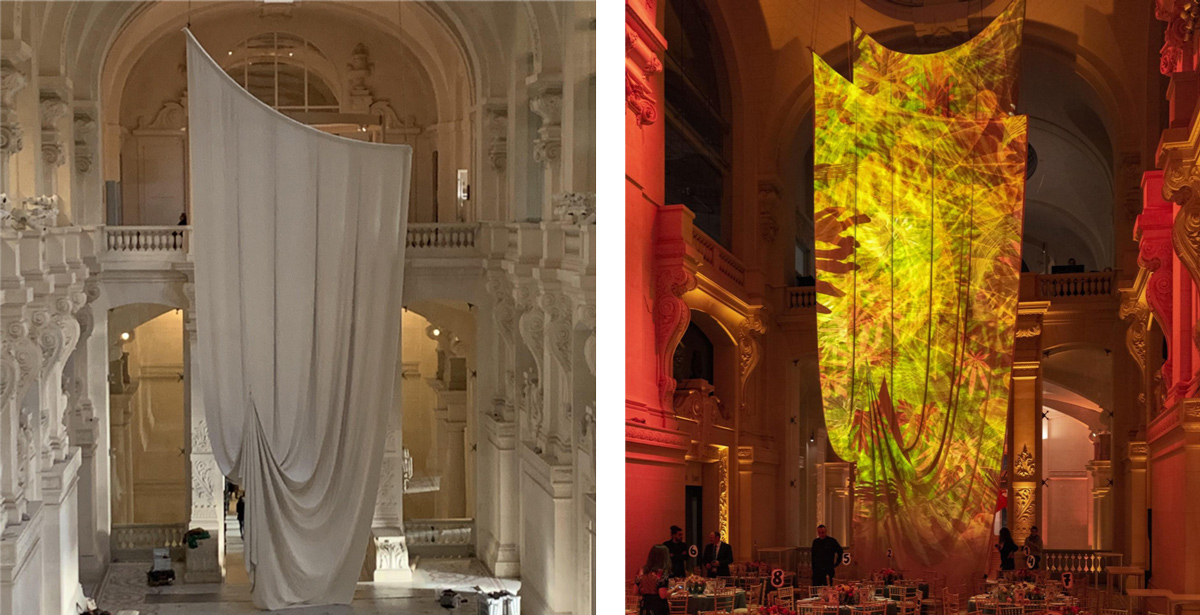 © ATHEM – SCENOGRAPHY & LIGHTS AT GALA INTERNATIONAL DE LA MODE by ATHEM